Anyone who knows me knows I am a massive, massive fan of the band James and their lead singer Tim Booth (I've written about them before,
here
).
Last night Tim Booth came to Birmingham, England, and my dad & I had VIP tickets (which entitled us to watch the soundcheck, and to get into the gig first). There were about 25 or so people with VIP tickets.
The soundcheck was awesome; they played 4 songs and chatted in between. Despite the coordinator insisting we all got out the venue ASAP, we politely asked the band members to sign our passes and for a photo with Tim. There was a Canadian couple who had flown in especially for his tour, so Tim spent a few minutes talking to them before having his photo taken with my dad and I: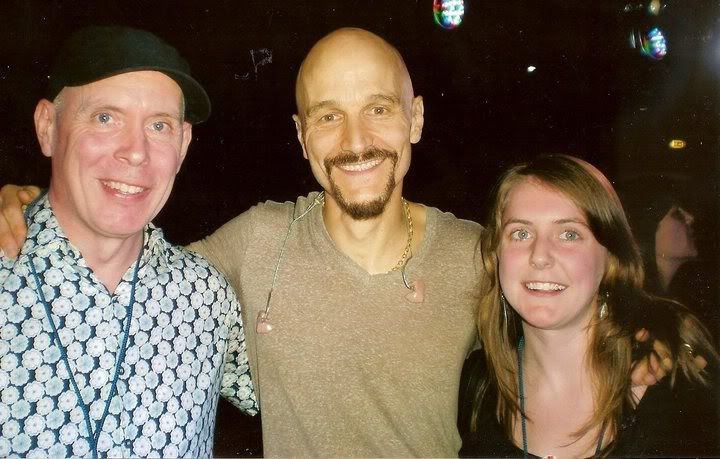 Dad, Tim and I
Having been a fan for such a long time, it was such a pleasure to meet him.
I'm still on cloud 9, so the highlights were - in no particular order:
- seeing the violinis/guitarist Saul, who also plays with James outside the venue (he dodged fans, but it was cool to see him)
- getting a setlist, and Tim's lyric prompt sheet!
- buying 2 signed special edition copies of his latest album, Love Life
- meeting a really cool couple who ended up being really protective of me when I had a hypo and taking a real interest in my pump (I didn't want to talk about diabetes really last night, but sometimes you can't hide it)
- standing at the very front right in front of Tim's microphone, singing and dancing along to all the songs
- singing into the microphone with another lady (who had an amazing voice and was really in the moment, it was really cool)
- after said singing, I said 'thankyou' to Tim when the music had died down - he looked at me and winked!! Then he held my gaze (see: great big grin) for a few seconds
- seeing a woman getting all the band to sign her back, then announcing she was having their signatures tattooed on this week!!
- Tim has changed his FB profile photo to one with me in it!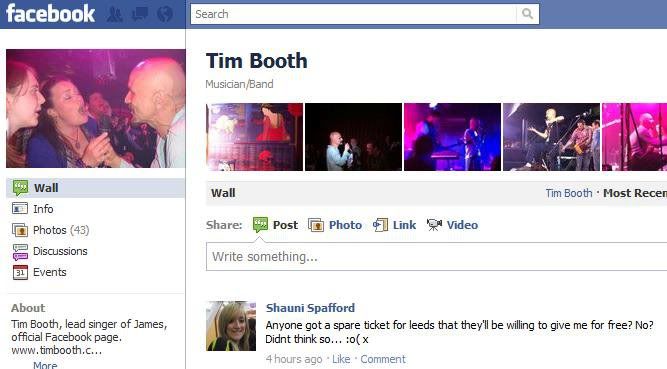 that's me on the left...well, half my face!
And the very very best bit?! I get to do this all again next Tuesday in London!!!!