I am a type one diabetic of almost 19 years to the day. I am 21 years old (turning 22 next month, gulp). I didn't manage to get my mum anything for Mother's Day as I am constantly broke, so I wanted to write something about her instead.
Throughout my diabetes career (HA!), there has been one constant, omnipresent support vessel for me: my lovely mum.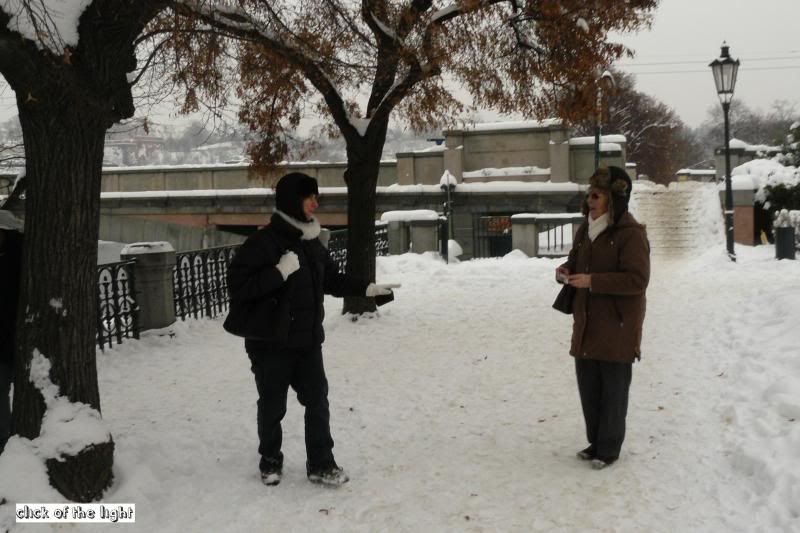 Mum, doing what she does best - telling Nanny off for running down the stairs behind her!
It was my mum who kept taking me back to the doctors, aged just 2, insisting that something was wrong (she has been a nurse since she was 18). Mum is the one who features in a lot of my 'worst hypo' stories (aka 'funniest diabetes stories'). Two of these in particular stick out;
1. waking up to her shouting "IF YOU DON'T DRINK THIS ORANGE JUICE, I'M CALLING AN AMBULANCE!". It's amazing how fast you move when the word ambulance is mentioned. Apparently by that point, she'd already given me the emergency pen of Glucagon, and I still wasn't responding!
2. walking home from the bus stop with her. I went hypo, walked through a patch of stinging nettles, fell into a post box and then punched my dad in the chest when I got home. I vaguely remember doing all of those, with my mum shouting "WE JUST NEED TO GET HOME SIOBHAN, COME ON!" the whole time.
So thankyou, mum, for being what I consider pretty damn amazing. Thanks for believing in me and supporting me in everything that I do.