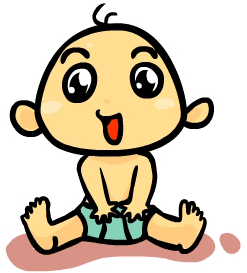 Chatting to my mum the other day, she said something that at the time shocked me. Now I think about it, I can see her logic, but I still disagree with it.
My sister was born 3 months before I was diagnosed. My mum said if she had known I was going to be diagnosed, she wouldn't have had another child, as she wouldn't have wanted to take the risk of another child having to live with type 1.
As I said above, I can see the logic behind it - living with type 1 is no fun and noone would wish it upon a kid.
But on the other hand...really? When I have thought about having children, passing on type 1 has never really come into the equation. Should it? I'm not sure. I have never taken it into the equation. When I think about type 1 and pregnancy, I think about the risks associated with a type 1 becoming pregnant, not the risk of passing it on. I know the statistics are pretty low, and increase slightly if the father has type 1 (I don't know the exact statistics).
So for me, I wouldn't forsake having a child because of the risk of type 1. I've never really seen this discussed anywhere, so I'm curious about your feelings on it?