I'm being brave and showing the world my midriff...
Close up - yep, the sticky stuff is looking just LOVELY and it's only been 48 hours! The black, left hand part holds the sensor, which is just a small micro-chip like thing with an extra prong that sits under my skin by 4mm. The grey part is the transmittor.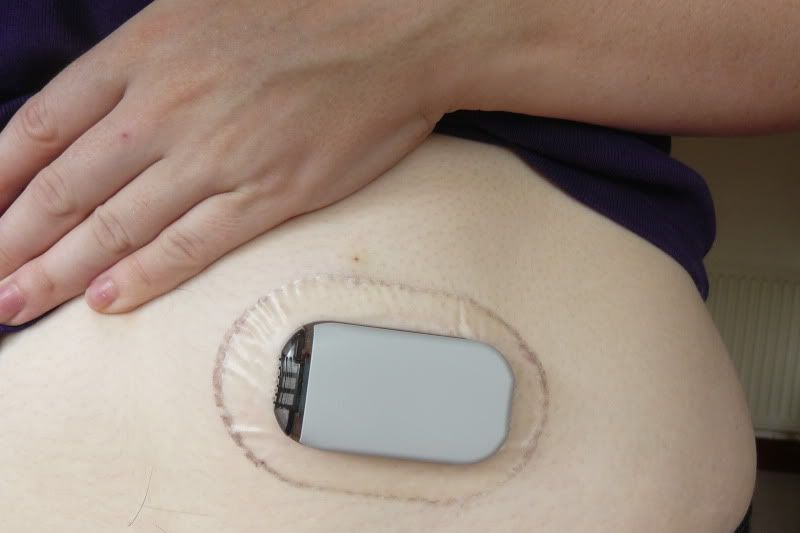 The receiver, as of about 20 minutes ago. BG test says I'm actually in the 9s, but according to this I've been in the 11s and 12s all morning.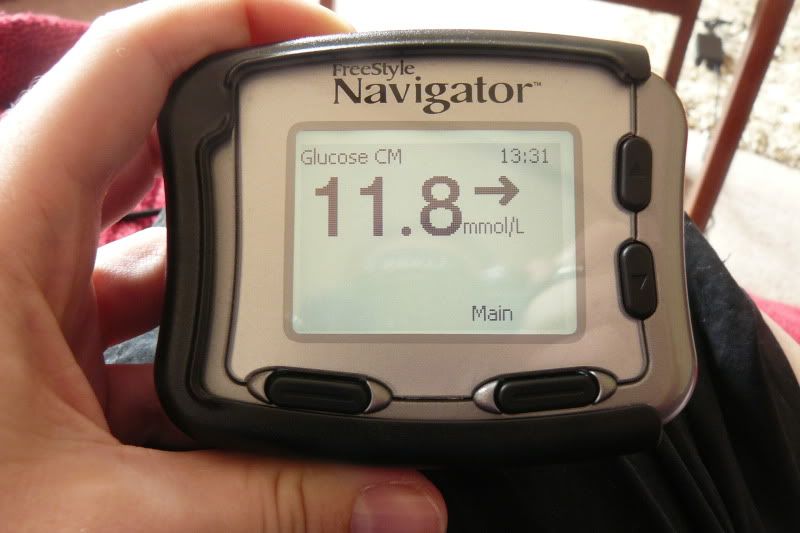 And over the past 24 hours? Stayed pretty high with a couple of nice swings.